Shining a light in the darkness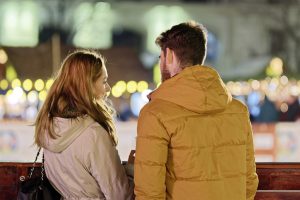 Our staff counsellors are fully trained and have many years experience of working with couples. As with individual counselling, The Light House offers a safe space for you to talk through any issues you may be experiencing in your relationship.
We offer individual counselling for anyone regardless of faith, ethnicity, gender or sexuality. The Light House is a safe place to discuss any issues no matter how big or small in a non-judgemental environment.
Pricing
The Light House is a registered charity, in order to continue to provide our service we have to raise money to cover our overheads, which includes salaries, utilities and upkeep of the building.
There is a registration fee for the initial assessment of £15.00 (non-refundable).
The Light House relies on client donations to fund our service. For this reason clients are asked where able, to make a donation towards each counselling session. Donations are based on household income guidelines and will be discussed at the assessment.
We do understand that some may be experiencing financial difficulties, proof of benefits or household income may be required.
For those who have experienced difficulties as a result of Covid19, you may be able to access a bursary that supports your donation to us.
Both these situations can be discussed over the phone or at your initial assessment.
Your personal details are held securely and are only used in order to communicate with you for  provision of counselling services. All data is processed in accordance with our Privacy Policy. Selecting 'Submit' button above indicates that you are happy for your details to be used in this way.
Our Clients say..........